Oh Really Gallery will present ELEMENTS, the latest solo exhibition of paintings, drawings and photography by EARS, from 25 February, 2010.
The Sydney born Painter Daniel O'Toole also known as 'ears' has been slowly but steadily creeping into the peripheral vision of the public, and recently opened the Oh Really Gallery with artists Max Berry and Jamie Nimmo.
With a background in graffiti and an interest in fine art, Daniel served time at National Art School and has been exhibiting regularly since 2006. Coming from an artistic family with a mother who sings jazz, plays piano and paints watercolour portraits and a father who plays blues guitar, Daniel has always been encouraged to pursue his practice.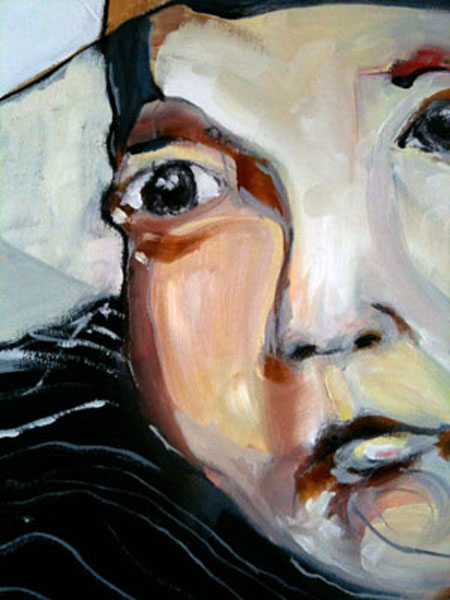 The style he's known for is a loose energetic portrait style that plays with the abstract and hints at realism, with influences such as Francis Bacon and Brett Whiteley he remains diligently focused on the face and as his core subject.
Painting on a large scale for the most part Daniel uses acrylics shellac and spray paint. The work originates from a technique learned at art school called continuous cross contour line drawing (in street art terms, a one liner).
The idea is to loosen up and find your unique mark, and Daniel seems to have discovered an intensely lyrical and feminine mark that sets him apart.
Daniel is not a conceptual artist, and his work has no political undertone, it is purely an expression of self and the human condition in its raw form.